RESULTS
Mayor
Steve Hagerty
Mark Tendam
Mark Tendam concedes Evanston mayoral race
In a statement provided to The Daily, Tendam expressed his support for Hagerty and pledged to help him fulfill campaign promises.
City Clerk
Rodney Greene
Devon Reid
Aldermen
1st Ward
Lee Cabot
Judy Fiske
5th Ward
Carolyn Murray
Robin Rue Simmons
6th Ward
Virginia Mann
Thomas Suffredin
8th Ward
Rob Bady
Ann Rainey
9th Ward
Cicely Fleming
Shawn Jones
Ald. Peter Braithwaite (2nd), Ald. Donald Wilson (4th) and Ald. Eleanor Revelle (7th) are running unopposed for reelection.
District 65 Funding Referendum
Yes
No
D65 school board referendum passes with overwhelming support
The referendum will increase property taxes to combat rising educational costs.
School Boards
District 65 School Board
Top four votegetters are named to board
District 202 School Board
Top four votegetters are named to board
MAYORAL RACE
Steve Hagerty
Businessman aims to provide stability for Evanston
Endorsed by:
Evanston Mayor Elizabeth Tisdahl
Former Mayor Lorraine H. Morton
Cook County Commissioner Larry Suffredin
Mark Tendam
Sixth Ward Alderman hopes to convey experience, dedication to city
Endorsed by:
The Daily Northwestern Editorial Board
U.S. Rep. Jan Schakowsky
Equality Illinois
From the Primary
Steve Hagerty, Mark Tendam move on to mayoral election in April
Hagerty won more than 44 percent of the vote in February's primary, while Tendam earned more than 20 percent. The duo were the top two vote-getters from a field of five candidates.
Mayoral candidates discuss policing, town-gown relations at debate
The candidates reaffirmed Evanston's commitment to being a sanctuary city and debated policy changes to combat racial bias in policing.
Students engage in Evanston's mayoral primary
Some Northwestern students are mobilizing to help elect the city's next mayor.
Mayor Elizabeth Tisdahl: Filing for elected office in Evanston is 'too complex'
Confusion about electoral filing dates and technicalities and a forgotten 1992 referendum mandating a mayoral primary when more than two candidates run caused controversy in the early parts of the campaign to replace Tisdahl.
CITY CLERK RACE
Rodney Greene
After 9 years as clerk, incumbent keeps passion for civic service
Devon Reid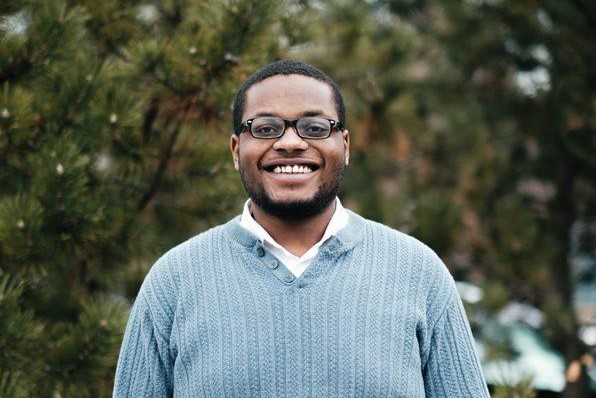 City clerk candidate seeks to reinvent position
Evanston Democrats vote to endorse Devon Reid for clerk
Reid won roughly 75 percent of votes cast among present members to earn the Democratic Party of Evanston's endorsement. No candidate in any other race was endorsed.
ALDERMANIC RACES
1st Ward
Lee Cabot
Northwestern program assistant stresses the importance of local government
Judy Fiske
Incumbent seeks to promote development and growth, protect the lakefront
3rd Ward
Alex Block
Source: Alex Block
Third-ward born candidate seeks to promote diversified local economy, police accountability
Alex Morgan
Source: Alex Morgan
Accessible, equitable and transparent government is crucial to progressive
Melissa Wynne
Incumbent emphasizes education funding and economic development as most pressing issues
Two challenge long-standing 3rd Ward alderman
Wynne, the incumbent, is facing two challengers in her reelection campaign in a race that has focused largely on affordability issues and the responsibilities of aldermen to their residents.
5th Ward
Carolyn Murray
Long-time activist emphasizes gun safety, economic development
Robin Rue Simmons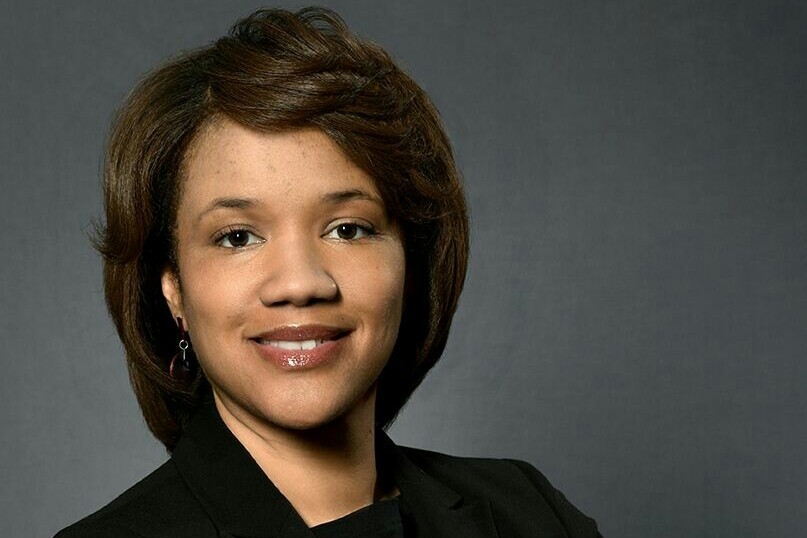 Source: Robin Rue Simmons
Small-business developer prioritizes affordable housing, economic development
6th Ward
Virginia Mann
Source: Virginia Mann
Public relations firm owner hopes to drive business growth, protect property values
Thomas Suffredin
Source: Thomas Suffredin
Attorney set to prioritize equitable and cost-effective government services
8th Ward
Rob Bady
Source: Rob Bady
Energy consultant running on platform of neighborhood safety, affordable housing
Ann Rainey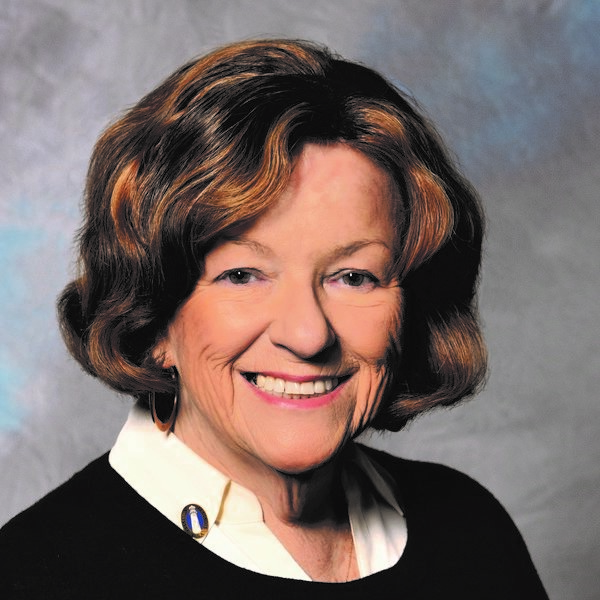 Source: Ann Rainey
Long-time council member emphasizes experience, economic development
9th Ward
Cicely Fleming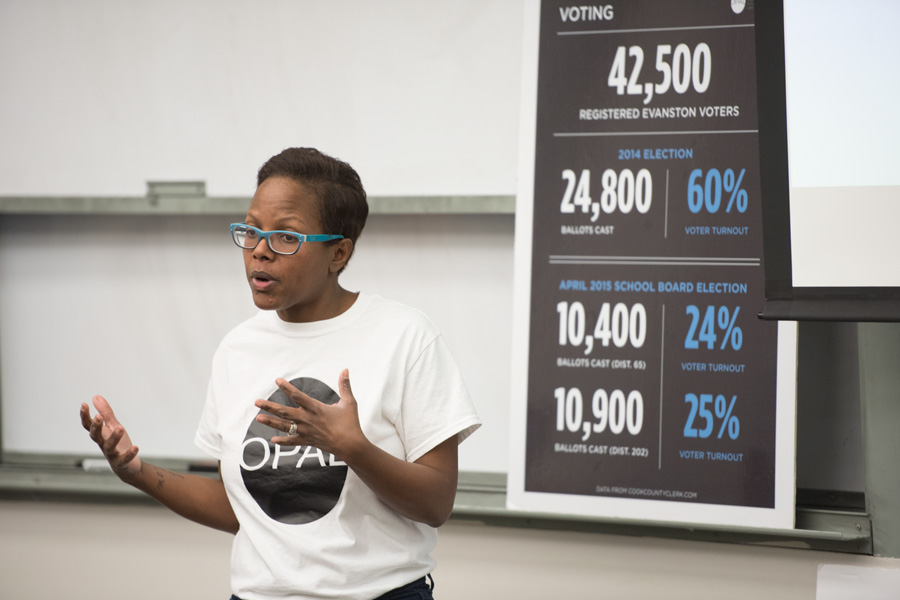 Fifth-generation Evanston resident focuses on equity, city-school partnerships
Shawn Jones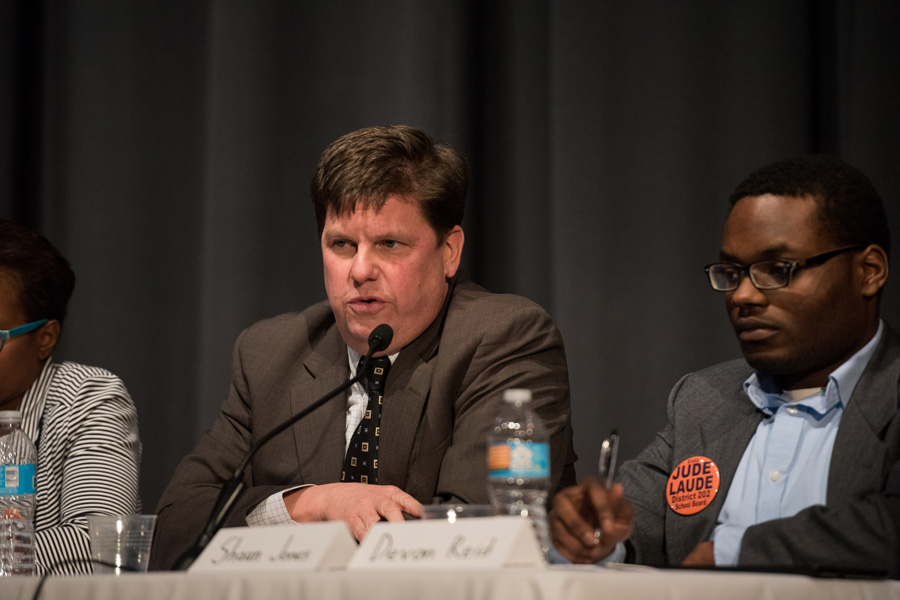 Attorney hopes to prioritize Robert Crown Center, safe neighborhoods
SCHOOL DISTRICTS
School Board Races
District 202 candidates aim to reaffirm board's commitment to equity
Three current board members and three challengers are in the running for four open spots on the board.
District 65 Funding Referendum
Voters set to decide District 65's financial future through property tax referendum
Over the last 10 years, District 65 has grown by about 1,500 students. As a result, the district has faced $20 million in additional costs to support the increased staffing and expanded programming necessary for a larger student population.
District 65 board votes to put property tax referendum on April ballot
The referendum would raise property taxes by 0.59 percent, or about $450 dollars annually for an average Evanston property owner.
D65 school board members introduce contingency plan in case referendum does not pass
The plan would increase class sizes, reduce funding for athletic and music programs and diminish staff in the 18 schools D65 oversees.